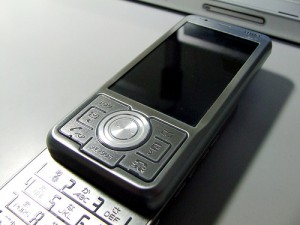 People don't like to commit. No, it's not just a guy thing.
When a person first meets you or your company, they make a judgement. It's not whether to buy from you or not. It's way before that.
The first decision is whether or not they're going to trust you. It's instinctual.
You want your website visitors to trust you, but you only get a few seconds to make a good impression. And with people so busy, they're likely not going to browse around your entire site to find out how great you are.
You need to give people the option to learn more about you on their own schedule.
And you need to make it easy.
This is why it is so important to give your interested visitors a chance to leave you with their email address or mobile number.
Keeping in touch with people through email marketing is almost as old as the internet. It's a little more challenging to get the attention of people in their inbox, but email does give you a chance to tell more of your story at once. You can also direct them to your main site to find out more about you and your offers.
A new and exciting way to keep in touch with your visitors is with text messaging (also known as SMS).
Visitors can just enter their mobile number in a form on your site and they will instantly get updates from you! By setting expectations on how often you will be sending messages you can be a welcome visitor with interesting news just for them right on their phone!
And when they are ready to make a purchase, they will have your contact information right on their phone. A simple tap on their phone and you have a hot lead calling you, ready to do business with you.
Want to see how it works? Just enter your own phone number in the form to the right of this page. You can also find the link on our mobile marketing home page.
Try it out and let me know what you think!