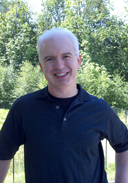 Supercharging print ads and captivating customers with social and mobile marking for ambitious local businesses.
Call 360-733-9727 for a friendly chat about how to get better results from what you're currently doing.
I help local business owners squeeze out every bit of value they can from their marketing budget.
I do that by grabbing the attention of new customers and getting more business from existing customers by making sure my client is the first choice.
My company is different from other social & mobile marketing companies in that I use my background and experience from engineering to amplify print, online, social & mobile tools together in a powerful combination to snag the best customers.
The bottom line is that my clients can focus on providing great products & services for their customers while I drive in new business and increase revenue.
Roger Hutchison