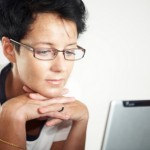 So, why email? What is so good about email?
Firstly and most importantly, just about everybody has an email address nowadays, and the majority of these people now check there email every single day.
Your customers and potential customers are part of this!
The opportunity for marketing here is huge!
If there was one place you would want exposure of your company name, company news and company offers, it would be email.
Think about it,
If everyone is using email, especially your customers and potential customers, and on top of this, the majority are checking there emails on a daily basis, sometimes twice a day, it makes sense to try and get your salon in front of them.
I am sure, as a business owner that makes a lot of sense to you!
And what if I also said that to actually achieve this, a correctly setup email marketing campaign; can actually work predominantly "hands-off".
That means the email works just like an employee, but this employee never takes time off, and always delivers on time.
Sounds Far Fetched Right?
Well, With Email, This Is Actually Achievable With Ease!