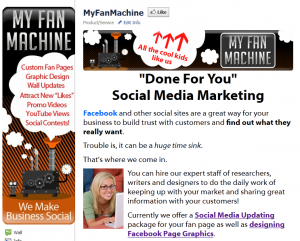 The Facebook page for MyFanMachine uses both the social updating service as well as a custom Facebook page design.
On the design front we have a header graphic that encourages new visitors to "like" the page and stay updated with how to effectively use Facebook for business. The page also includes the "call to action" for people to visit the main site and find out more about the services offered.
Ready to get started? Click here to contact us!